Tempests
Robertsbridge has been subjected to many trials and tribulations over the centuries; in 1413, the year of King Henry Vs accession many parts of England were struck by fierce storms. It was reported that on September 8th of that year fierce storms caused much devastation in Tewksbury, Norwich and Robertsbridge when lightning struck and started great fires. These storms were taken by some to be a portent of Henry Vs reign - but these doubts were dispelled two years later with his victory at the Battle of Agincourt!.
More recently, on 16th October 1987, Britain was battered by hurricane force winds of up to 80 mph – it was the strongest wind to hit the south-east of the country in over 300 years. Because it occurred in the early hours of the morning there were fewer casualties than might have occurred later in the day but 19 people were killed.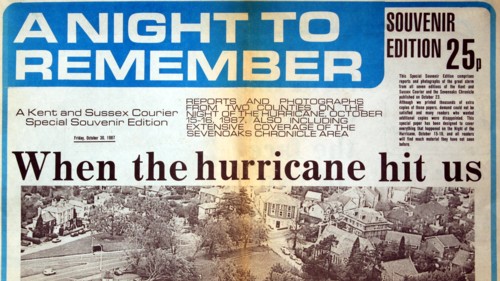 There were millions of pounds worth of damage to property and hundreds of thousands of homes deprived of electricity – the worst power failures since World War II. A late leaf fall meant that trees offered more resistance to the winds and heavy rains in the preceding weeks had loosened the soil around the roots resulting in an estimated 15 million trees being blown down.
Robertsbridge was not spared – there was damage to property and trees and many parts of the village were without electricity for more than a week. It was to be many months before the damage was repaired.

Floods
Lying as it does in a flood plain, Robertsbridge has always suffered from flooding to some extent. Older residents recall previous flooding experiences and Mrs Fisher in her reminiscence 'Penny a Leg' recalls flood water coming up into the High Street as far as the post office and having to go to the station in a hand-cart because Station Road was flooded.
In the 1960s, river banks were raised as protection but on 12th October 2000 these were overwhelmed by the worst flooding that the village had ever experienced. Continuous heavy rain over the previous 24 hours added to an already swollen river system and many places including Lewes, Uckfield and Robertsbridge were badly affected.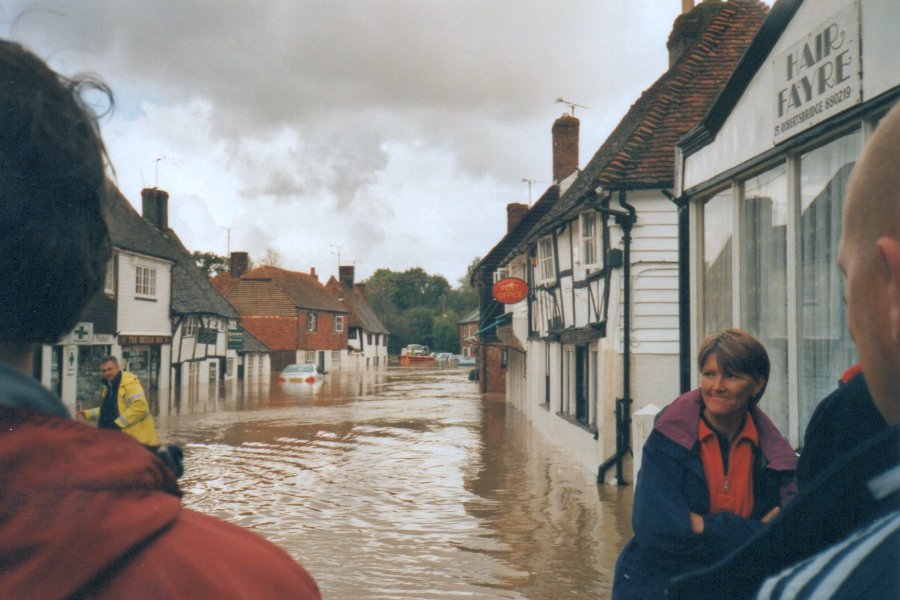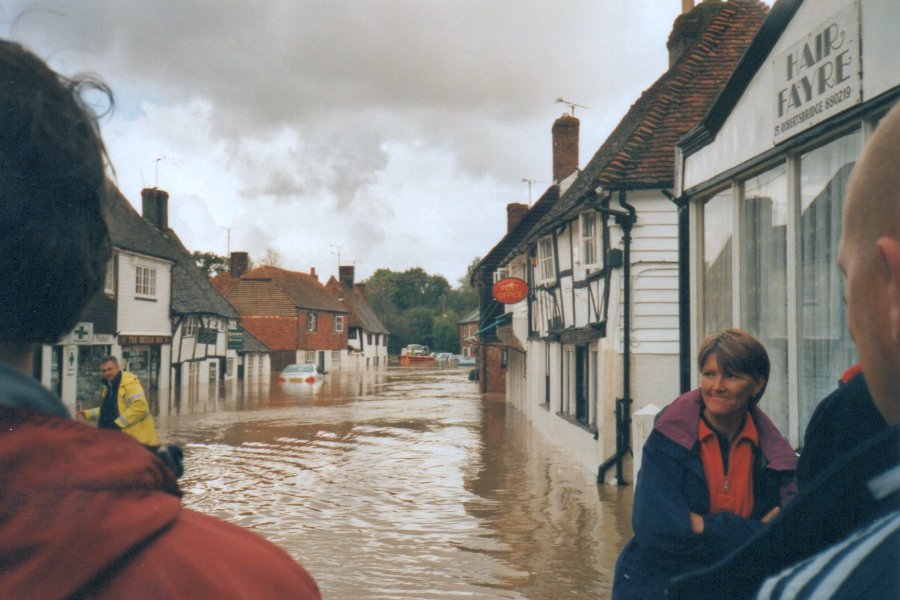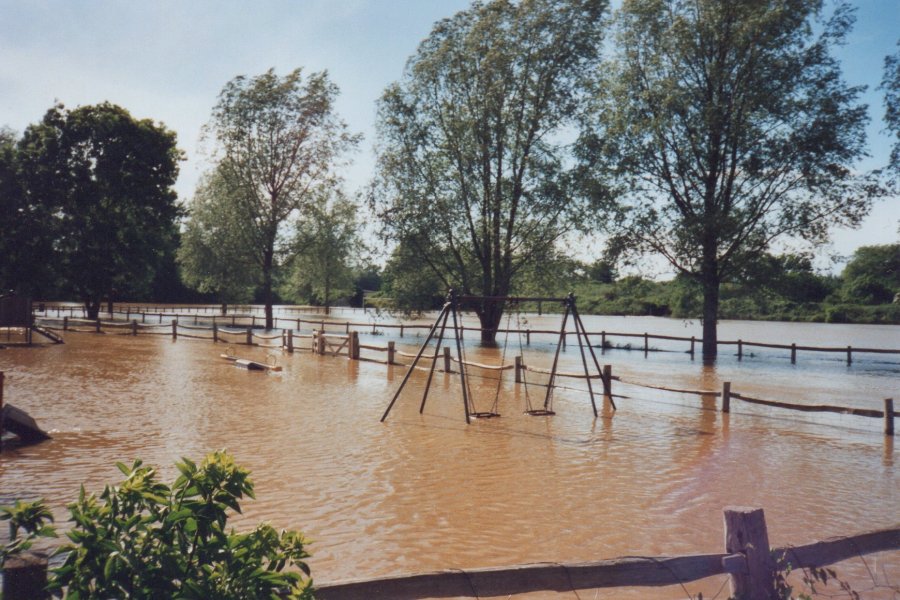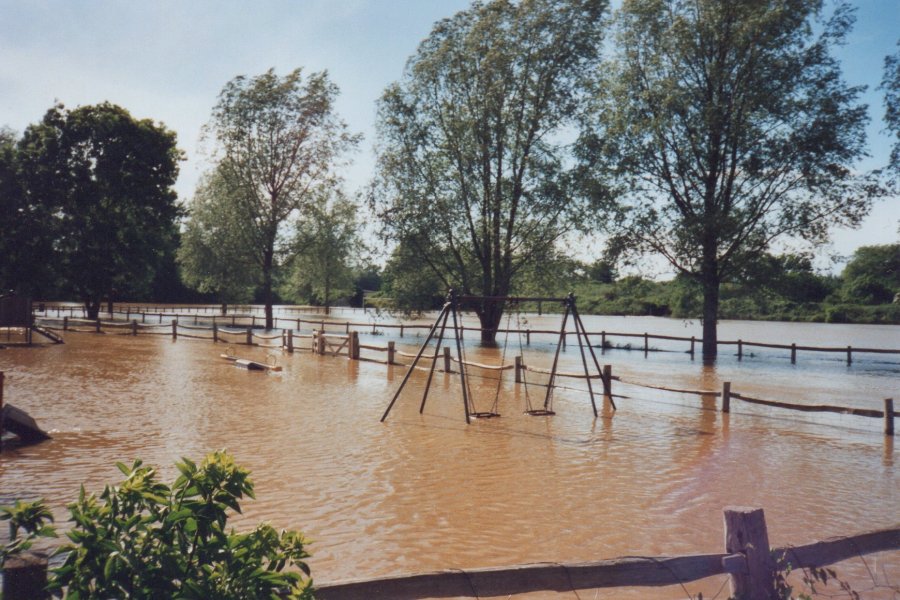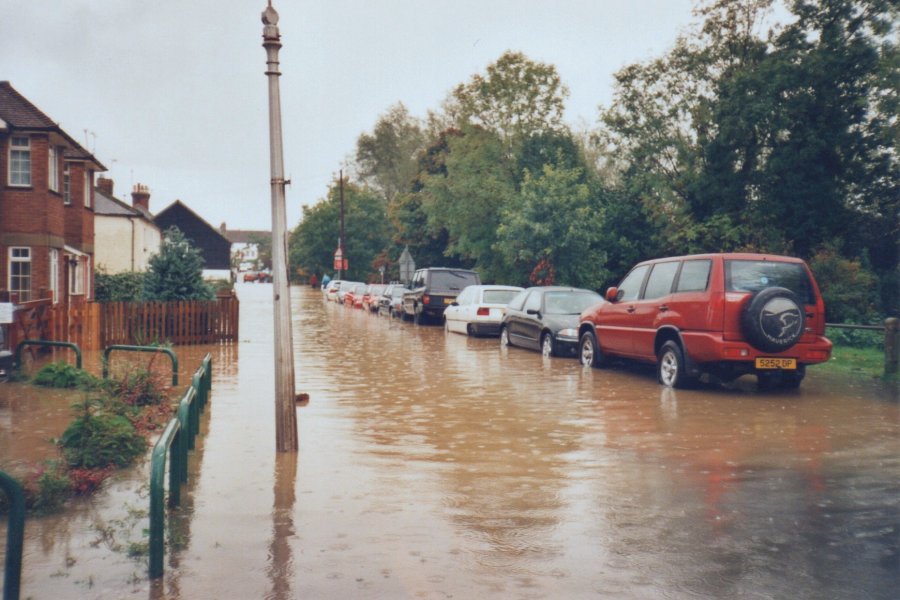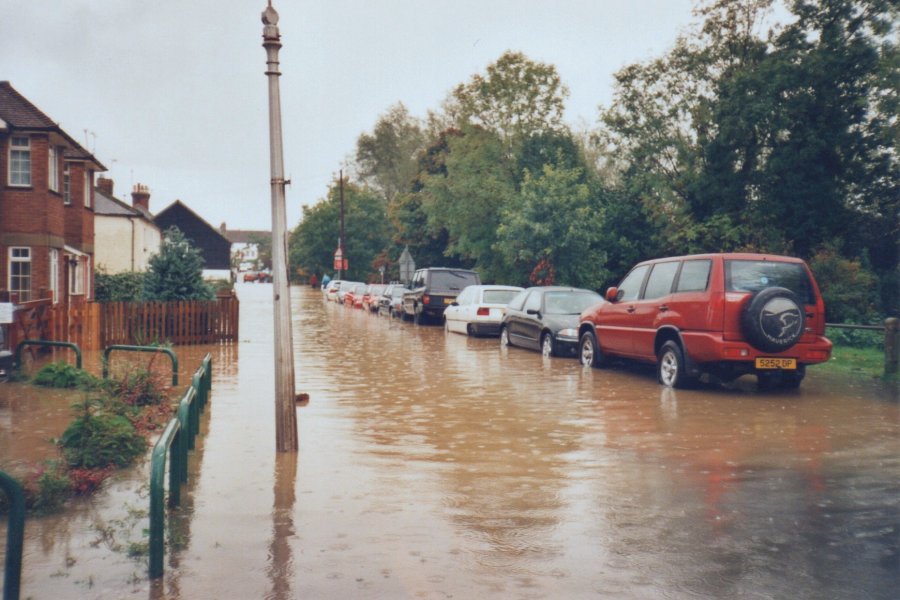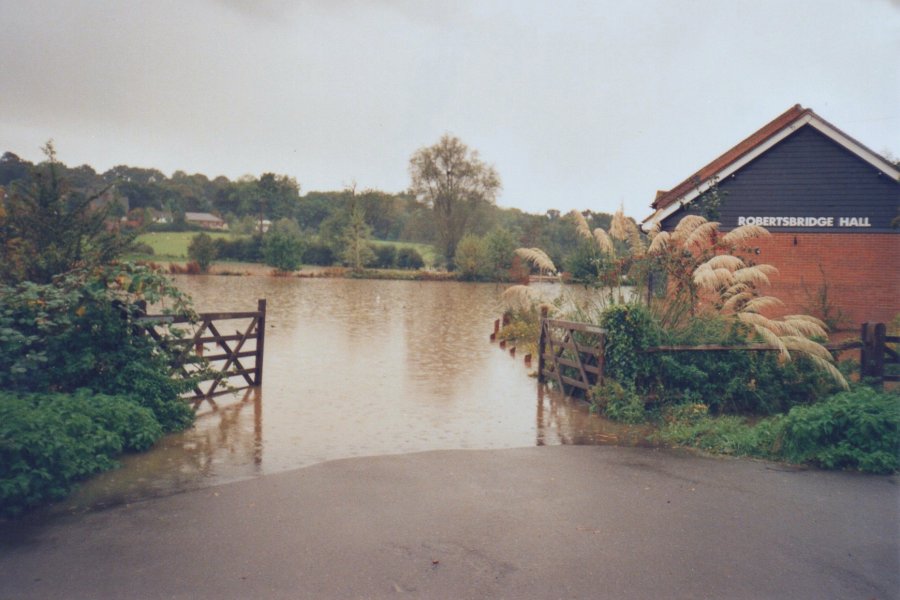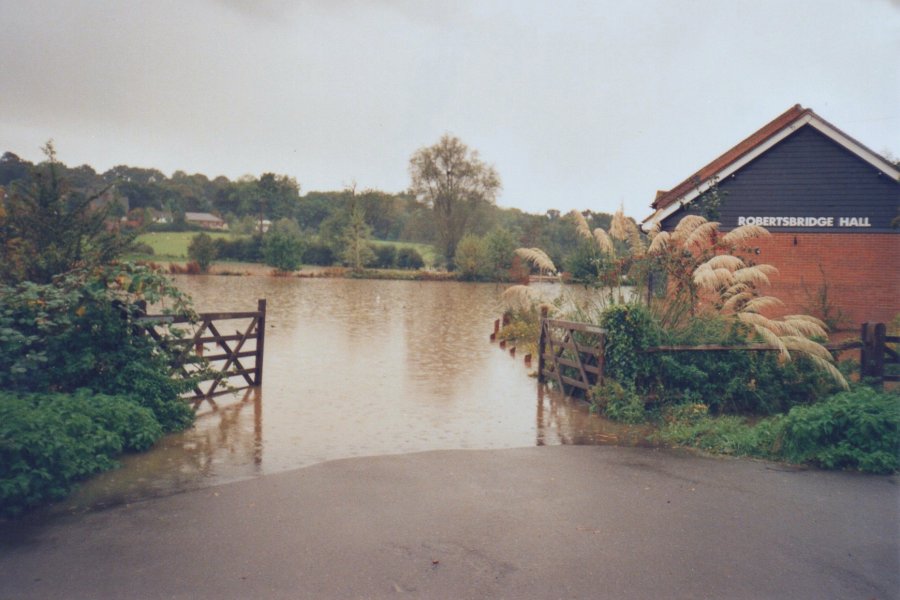 In Robertsbridge over 70 properties were flooded and many residents were forced to leave their homes, some for many months. More flooding, less severe, occurred on the 30th October.
The Parish Council started a fund to help flood victims and raised over £18,000. Working closely with District and County Councillors and our local MP, the Government was lobbied to find a solution to stop any reoccurrences. This finally paid off, a practical plan of flood defences was drawn up, money allocated by the Government and, on 4th September 2003, Elliot Morley, the then Environment Minister, arrived in the village to launch the construction of the scheme.
In less than 2 years a system of earth bunds and moveable flood gates was installed which is calculated to prevent flooding in a 1 in 100 year event – the same as in October 2000 - and was finally completed in April 2004.

The start, development and completion of the flood defences.
In the last frame the Chairman of East Sussex CC declares the flood defences complete.